Crystal Dreams Spiritual Growth and Healing Center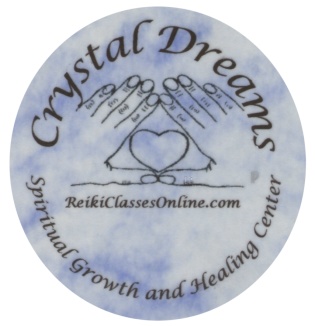 Offering Reiki Classes Online & Spiritual Guidance
We will be starting new Reiki classes soon and it would be great if you joined us.
Payment is required to join the class. Please see fees below for detailed information.
Welcome to our page! Feel free to e-mail Deb with any questions that you have about the class.
Deb has been teaching Reiki online since 1998. She was possibly the first person teaching Reiki online. One of the first for sure.
Like Crystal Dreams Healing Center on facebook
~ see what others are saying about this Reiki course ~
There are Different Levels of Reiki,
I am ready to begin and I would like to pay for my class now.
For more on the different Levels of Reiki
If you are ready to begin:
You can check out Deb's Detailed Profile on By Region



free web counter
Spiritual Retreats - to be listed soon Sedona
We just changed our site around. If any page or form is not working, please contact us.
Thank you!
Crystal Dreams Spiritual Growth and Healing Center
2913 W. 156th Street
Gardena, California 90249
310-516-0727
Thank you for taking the time to visit us here.
I hope your enjoyed your visit here.
Feel free to contact us if you have any questions.